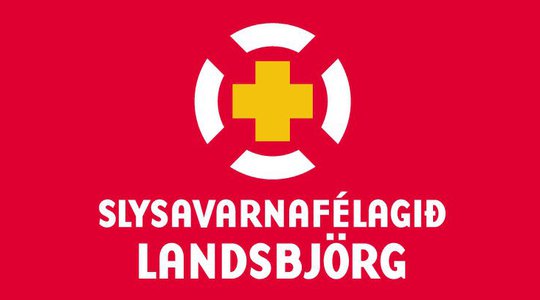 ICE-SAR
Brim is a supporter of the search and rescue teams in Iceland. ICE-SAR is the national association for search and rescue in Iceland and one of the largest volunteer associations in Iceland. The operation aims to prevent accidents and save lives and valuables. Brim supports robust search and rescue work at sea and on land, as our seamen rely on the teams if something happens.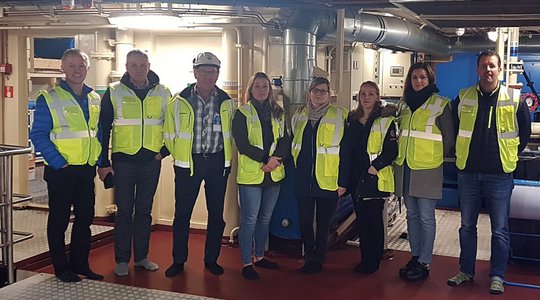 THE FISHERIES INDUSTRY SAFETY GROUP
The Fisheries Industry Safety Group operates within Fisheries Iceland (Samtök fyrirtækja í sjávarútvegi, SFS) with the goal of reducing the number of accidents in the sector. The group was formally established in April 2016, and Brim has a representative among them. The representatives are from the largest fisheries companies in Iceland and are all involved in working on safety issues. The first task undertaken by the group was to write a Safety Manual for fish processing plants, which is now accessible on the websites of SFS and the Herring Sector Research Fund (Rannsóknarsjóður síldarútvegsins), which supported the endeavour. The Safety Manual is a reference manual for management in fisheries companies and is intended to ensure the use of active occupational safety measures within the companies.
In the photograph, taken at SVN (Síldarvinnslan) this autumn, are (from right): Björn Halldórsson – Þorbjörn, Ragnheiður Elmarsdóttir – Loðnuvinnslan, Stefanía Inga Sigurðardóttir – FISK, Malgorzata Katrín Molenda – Brim, Hrefna Karlsdóttir – SFS, Guðjón Magnússon – Síldarvinnslan, Jóhann G. Sævarsson – Samherji, Ómar Bogason – Síldarvinnslan.
.